Year 2 Dodgeball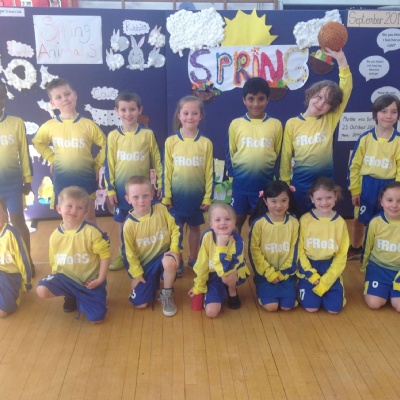 Wednesday 15th March 2017 saw the re-arranged Year 2 Dodgeball Tournament
Year 2 have been practising in PE for some time with Dan and Lee, who chose three teams for the tournament against Evendens. All were massively disappointed when it had to be re-arranged, but we arrived at Evendens on the 15th March all ready to play and try to regain the Challenge Trophy.
Our teams got off to a slow start, losing their first games but then we woke up and started playing as well as we could. Games were then won or drawn during the next 45 minutes, with great effort, determination and play from all 14 players.
The final positions were worked out from all the games played and we came close to winning the trophy back, but were beaten into second place by 2 points. Our other two teams finished 3rd and 5th and all should be extremely proud of the effort they put in. We're now looking forward to taking them on again next year when we are all year 3's.