Kwik Cricket Tournament Number 1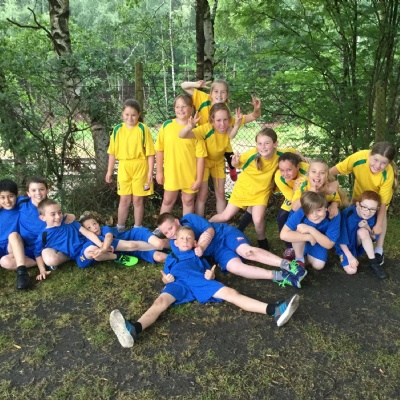 Wednesday 28th June saw the first of this years two LEA Kwik-Cricket Tournaments. As Year 6 were at E.P. School on one of their transition days, they were unavailable for the teams, so Year 5 gladly stepped up and took the places.
Tuesday afternoon PE practises had led to 8 of the boys and 8 of the girls making up the two teams and we turned up at 9.30am full of enthusiasm and ready for the day.
The boys team had four teams in their group and put up a valiant effort. Beating The Pines and then losing their other games by a margin of 12 runs up to losing by a lot of runs to Uplands (who eventually went on to win the boys tournament).
The girls team played with as much enjoyment and enthusiasm as the boys did and were unlucky to lose al three of their group matches. One being by a lot of runs to Whitegrove (who eventually went on to win the girls tournament).
All have said they want to return next year, when they are Year 6's to see if they can improve on this year.