Year 4 Football Tournament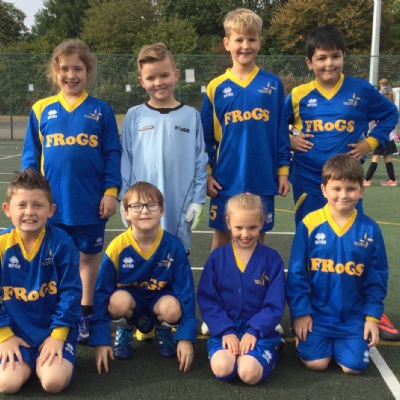 Our entry into the annual Year 4 Football Tournament
Wednesday October 4th saw us arrive at E.P. Secondary School ready for this years football tournament.
Due to unforseen circumstances we had unfortunately been unable to practise as a team, but we were still raring to go and enjoy oursleves playing football.
Our first match against Binfield proved very difficult and they won 7-0. Binfield then went on to beat all who came before them and were crowned overall tournament winners.
The remainder of our games were a lot closer and three of them we lost 1-0 due to some unlucky bounces in our goal area and some good saves from opposition goalkeepers.
All played as well as they could and should be proud of the way they represented the school during the tournament.