Year 1 Dodgeball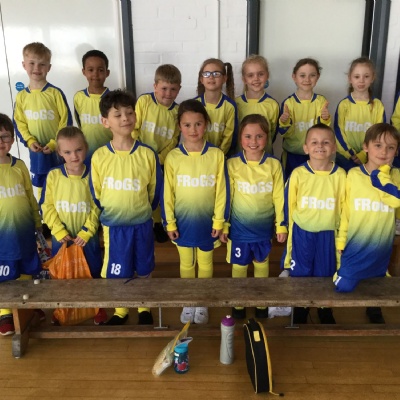 Monday 14th May saw the annual Year 1 Dodgeball Tournament against Evendens Primary School
We've practised for a while in our PE lessons and in Dodgeball club after school on a Friday and arrived at Evendens on the 14th ready to regain the Evendens Challenge Trophy.
Our three teams played superbly all afternoon in every one of their games. From Troy diving all over the floor to avoid being hit by the ball, to some accurate and strong throws from Laura, we gave it our best shot.
Ynette's team finished a very creditable 5th, Bella's team finished level on 11 points with one of the Evendens teams, but we were granted 3rd place as we had beaten them in the game we played against them. Stanley's team finished 2nd overall, only missing out on first place by 2 points to one of Evendens's teams.
All should be very proud of the way they played and represented Great Hollands Primary School and can look forward to hopefully getting a little revenge over Evendens when we play them next year as Year 2's.