Year 3/4 Benchball Tournament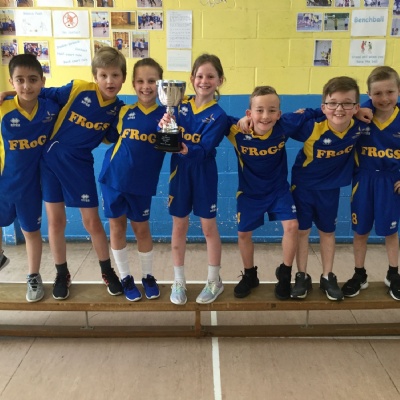 Thursday 17th May against Evendens School
Having practised for a few PE lessons, the teams were selected and we were ready to do battle against Evendens at Benchball and try to regain the Challenge Trophy. We have played them twice at Dodgeball and so far this year, it stands at 2-0 to them. Our teams were determined to do something about that!
Both teams played fantastically, put in a great effort all over the pitch and should be very proud of the way they played. Team Rebecca finished a very good 3rd and Team Lilly were delighted when they found out they had won the tournament and made the overall score 2-1 to Evendens.
Hopefully our Year 2 Dodgeballers and our Year 5 Tag Rugby team will continue the rivalry next week adn hope to retain the trophy.