Year 2 Dodgeball Tournament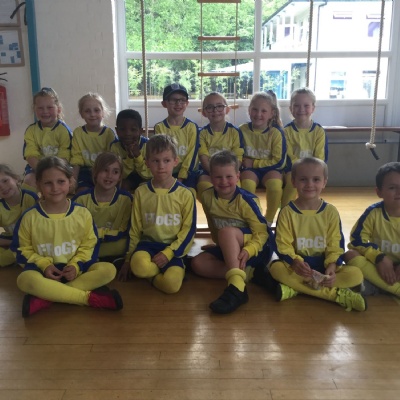 Monday 21st May against Evendens Primary School
Having practised in some of our PE lessons, we chose a Year 2 squad of 15 to make three teams and set off to Evendens. The Year 4's had won the Challenge Trophy last week in the Benchball, so we were going as the reigning champions.
In all of the 15 games we played, we gave it our best try with Aaron nimbly dodging the ball and Mark throwing like a rocket (Evendens always had a big cheer when they got Mark out as they considered him to be our biggest threat to their teams).
Unfortunately, though we didn't win and finished overall in 3rd, 5th and 6th places.
We're all looking forward to trying again next year when we're Year 3's in getting revenge and beating Evendens then.