Year 5/6 Outdoor Athletics Tournament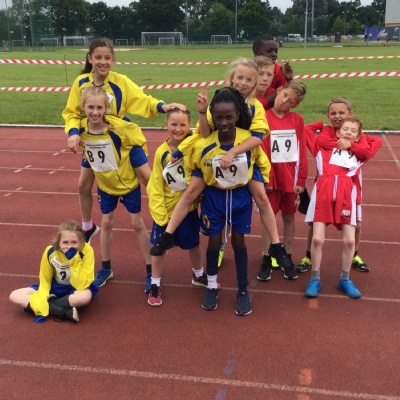 Tuesday June 4th came and we arrived at Bracknell Sports Centre ready for the Outdoor Athletics Tournament.
The usual 22 schools turned up and we had our aim of doing better than last year, when we finished 22nd.
Kiah ran her heart out in the 660m race, Rees jumped as long as he could, Kwasi came 6th in his sprint final and Fely was crowned the 2nd fastest sprinter in Bracknell. Well done Fely! The rest of the team all played their massive parts too and should be proud of what they achieved.
When the results came in, we had indeed done better than last year by finishing 18th this year. Now to start practising for next year.
Please enter some content for your blog post here.