Year 5 Benchball Tournament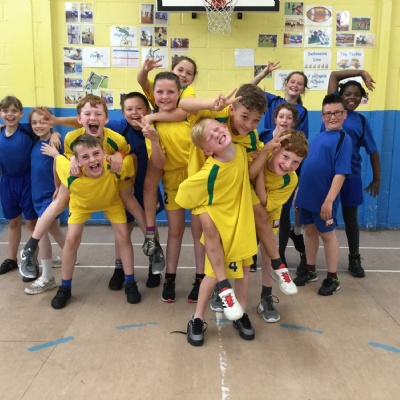 Thursday 7th June and Evendens arrived in possession of the Challenge Trophy, which we wanted to take off them by winning the afternoons tournament.
We'd had a quick practise in PE lessons and two teams were selected and were ready to go. Two last minute replacements were required and Matthew and Phillip gladly stepped in to help the teams out.
Team Faye, in blue, played fantastically as we know they can do, but were overpowered and out-heightened by very tall Evendens players. Faye's team bravely tried hard and finished a very creditable 4th for the afternoon.
Team Tilly, in yellow, again put in a valiant effort. Finishing level on points it came down to the number of goals they'd scored throughout the afternoons play and we were given second place by 1 goal!
A great effort by all and it's now down to the Year 2 Benchball team to try and regain the trophy later this month.