Year 5/6 Indoor Athletics Tournament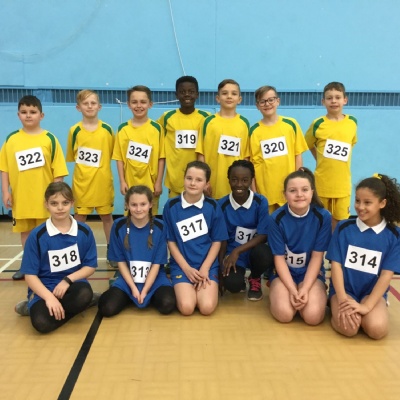 Year 5/6 Indoor Athletics Tournament January 2019
Having spent the half term before Christmas practising our Athletics skills, the team was selected for the tournament.
The best in years 5/6 at the six events were chosen for the high jump, long jump, triple jump, speed bounce, javelin and the chest push. We arrived at Bracknell Sports Centre ready to battle with 11 other schools during the afternoon.
Everyone had to take part in at least one relay race as well as Fely and Christian being in the individual sprint race. Fely winning her heat in the quickest girls time for the day. Well done Fely!
We gave it our best shot, throw and jump during the afternoon and had great fun while doing so. Unfortunately our final score wasn't quite good enough to qualify for the Athletics final at the end of January, but all team members should be very proud of the way they behaved and the effort they put into the afternoon.
For more photos of the tournament, click here.