Year 4 Indoor Athletics Tournament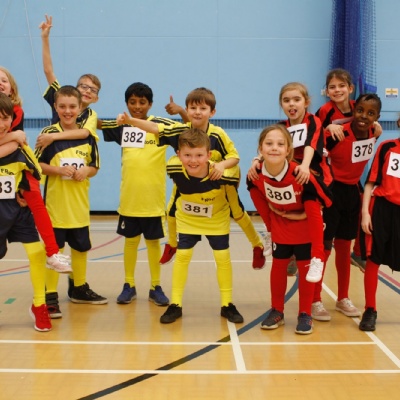 Friday March 1st, saw us arrive at Bracknell Sports Centre for the Year 4 Indoor Athletics Tournament 2019.
We have been practising in PE lessons and the 6 best boys and 6 best girls in Year 4's at the 6 events qualified to be in the school team.
The Long Jump, Triple Jump, Speed Bounce, Chest Push, Javelin and High Jump were all given our best shot in the afternoons events. All 12 also took part in either the sprint, relay or hurdles races too. All 12 team members should be extremely proud of the way they represented our school.
14 schools took part in the morning and we were one of the 12 in the afternoon session. We are all waiting for the email to arrive sometime next week to tell us how we performed out of all 26 schools.
For a few more pictures of the event, click here.