Year 1 Dodgeball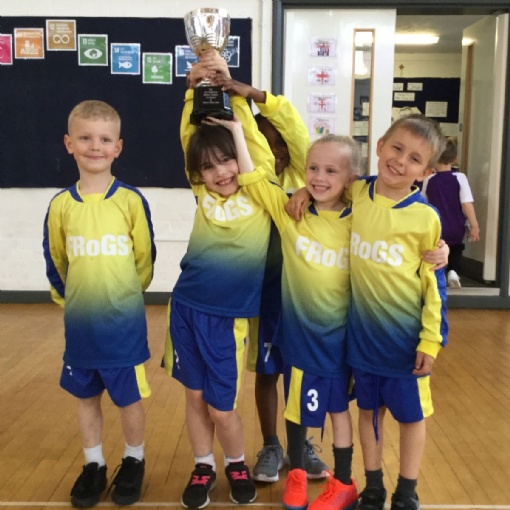 Year 1 children have been learning how to play Dodgeball in their PE lessons.
Three teams were chosen and we arrived at Evendons on Tuesday 2nd April, ready to do battle against their Year 1 teams. The games were quick and we won a few, drew 2 and lost 2 from our three teams.
Holly and Vicky's teams played brilliantly and finished a very good joint third. Sophie's team gave it everything, only dropping two points all afternoon and were delighted to hear they had won overall and regained the Evendons/Great Hollands Challenge Trophy. Some of them found it very difficult to believe how big the trophy was!
Well played to all - they represented the school fantastically - and are looking forward to playing again next year when they are in Year 2.