Roald Dahl - Whole school dress up day.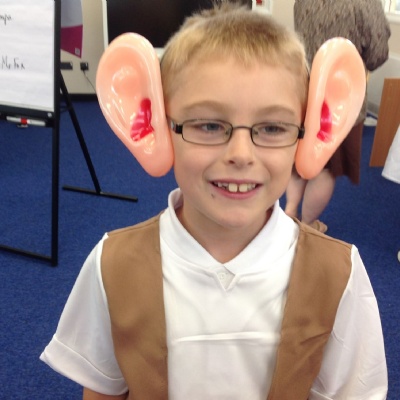 Year 3 had a whizz popping day dressed as Roald Dahl characters in celebration of what would have been the author's 100th birthday.
Year 3 wrote a character description of themselves in role as their characters. We wrote in sentences with capital letters and full stops and used extended noun phrases. In groups we performed a revotling rhyme using intonation, tone, volume and actions. As part of our Roald Dahl investigation we watched film clip adverts and looked at the blurbs of a variety of Roald Dahl books. In true Roald Dahl style we made up silly words and we also designed our own inventions in memory of the shunt which Roald Dahl designed for his son after a road accident.