Stone Age Day!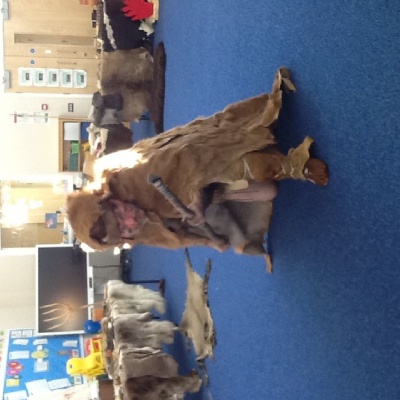 'OG' AND 'MOL' VISITED YEAR 3 TO TELL US ABOUT THE STONE AGE...
But, Stone Age people didn't use spoken language so they started off by grunting at us!
The children loved handling the artefacts, seeing the clothing and learning about all aspects of life in the Stone Age.
Can they tell you what animals were hunted or what else the Stone Age diet consisted of? Or, about early forms of medicine or how they made shelters?