A great way to remember a story.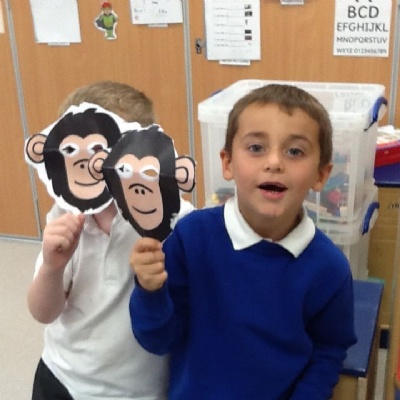 Retelling Walking Through the Jungle
We had alot of fun making jungle animal masks and then using them to retell the story to each other. This has helped us to know the stages of the story which helps our writing. We are now changing the story to Walking Through Great Hollands!