Years 3 and 4 Trim Trail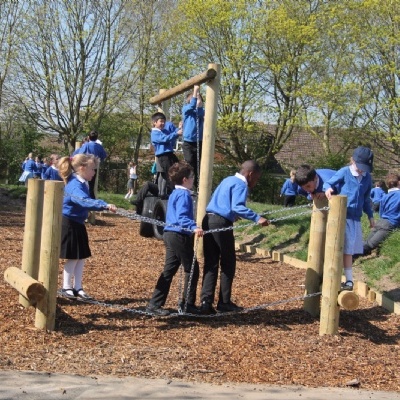 Children from Years 3 and 4 returned to school from their Easter holiday to find a fantastic trim trail standing in what was before a bare piece of ground.
Firstly, thanks must go to the school council who a couple of years ago raised the concern that there was a trim trail at either end of the school but nothing for them.
The fantastic FRoGS have since that time been saving hard through money raised at their different events, until they had enough money to give the green light for all the necessary timber to be bought.
Finally Mr Baker, our site manager, and his brilliant helpers got to work to produce a terrific trim trail that, as you can see from our photos, our children are delighted with. A big thank you to everyone who made it all possible.
Please click here to see more photos in the gallery