Book Week Winners 2015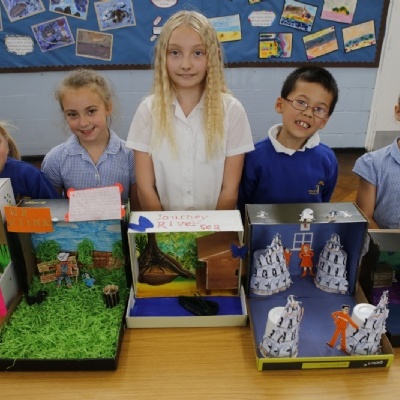 To coincide with our half price book fair, we held a competition open to the whole school. The children needed to create a diorama of a scene from a book and write some blurb for the book.
The winners were:-
FS2 Holly Russell, Y1 Daisy Webber, Y2 Caitlyn Iceton, Y3 Samuel Millwood, Y4 Keira Bunn and Y5 Harmony Daley.
For the first time ever the book fair was run by a committee of Y5 children. A special thanks to :- Ellie Cousins, Lee Bennett, Charlotte Hollands, Lewis Egan, Olivia Sharp and Matthew La.
On Friday 26th of June the children went to three different adults to hear stories read aloud.
Please click here to see the photos in the gallery.