Mr Purdy's Final Assembly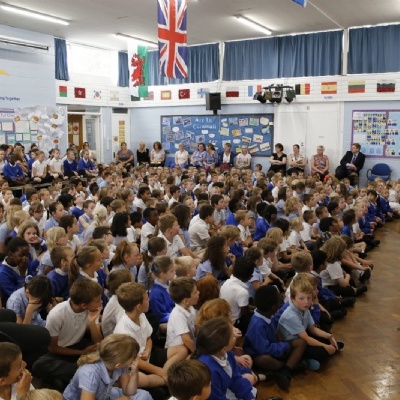 The whole school joined in together to celebrate Mr Purdy's retirement in his final assembly. Each year group in turn entertained Mr Purdy with songs, raps (not the eating ones), writings of all descriptions and even air guitars!
The whole audience of staff, governors and children joined in the fun. Mr Purdy was then presented with a framed and signed Reading FC shirt and Mr Purdy returned with gifts for the school……two engraved cups to be presented each term for outstanding achievement in sport and in the arts.
It was a fantastic assembly enjoyed by all and a fitting fond farewell for Mr Purdy who will be missed.