Sports Mark Award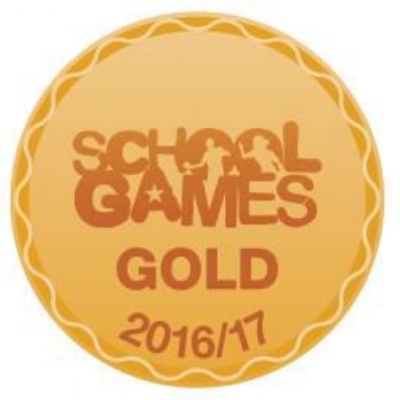 For the school year 2015-2016, we were proudly awarded the School Games Gold Award and we are absolutely delighted to anounce that we have been awarded the National School Sports Mark 'Gold' Award for 2016-2017 school year.

Congratulations and a big thank-you to Mr Roberts and his team of Miss Birkhead, Mrs Fallon and Mrs York. Along with EPC coaches Dan, Lee, Abbi, Matt and Rob. Also Mr Keohane, Mrs Gadsby and Mrs Rankin before they left us.

The School Games is supported by a range of partners including, the Department for Culture, Media and Sport; Sport England; Department for Education; Department of Health; Paralympics GB and the Youth Sport Trust. The School Games Mark was launched in June 2012 to reward schools for their commitment to the development of competition across their school and into the community via club links. Schools in England are able to assess themselves across bronze, silver and gold levels of the Mark.
To gain any level of the Mark, all schools are required to meet a national standard set criteria.
The Gold criteria includes:-
1. Holding at least 8 inter-house or inter-class mini tournaments and competitions in PE throughout the year.
2. Attending at least 6 inter-school tournaments throughout the year with 'B' teams and 'C' teams.
3. Engaging at least 50% of the children in Years 3-6 in extra-curricular activity every week.
4. Engaging at least 15% of the children in Years 3-6 in leading, managing and officiating School Games activities.
5. Ensuring as many children as possible have the opportunity to represent Great Hollands School in School Games matches/tournaments during the school year.

Congratulations should also go to the children who practise hard for these sports in P.E. lessons and then always try their hardest in the matches against other schools and don't give up even when the results aren't going our way.