2nd-5th July - Book Fair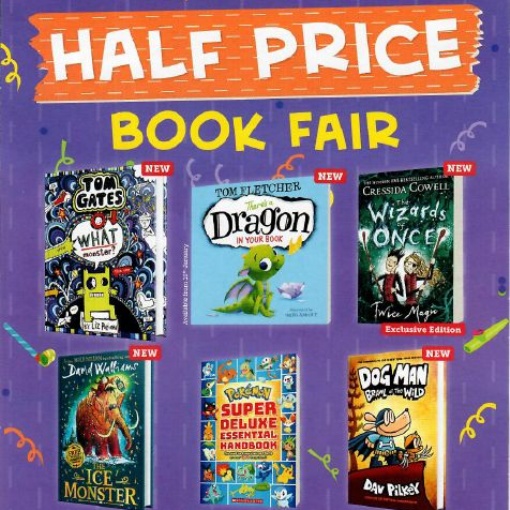 The Scholastic Book Fair will be in school from next Tuesday 2nd July.
Please come along and support our Book Fair!
Remember, each book we sell in school raises valuable funds for the school, so come along and view the terrific selection of books on sale.
We look forward to seeing you there!