A special visitor to our Book Fair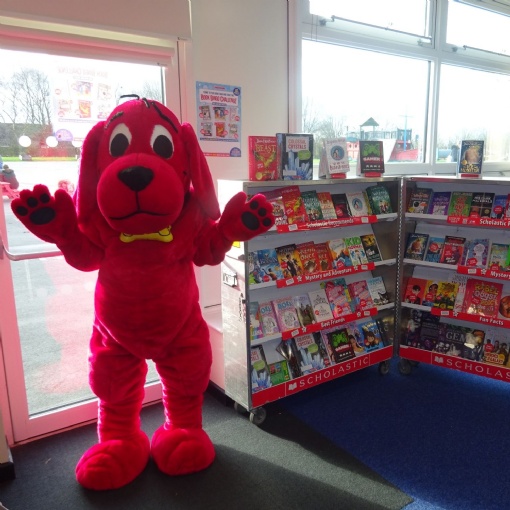 The Book Fair is in school until Friday - open every day after school until 3.30pm.
We have been delighted to see a very special visitor to our Book Fair this week. Clifford the Big Red Dog popped in to see which books we have on offer and to say hello to the children.
He will hopefully be popping in again on Friday to see how many books we have sold. Thank you all so much for your support so far, every book bought raises valuable funds for our school.