All Together Silver School Award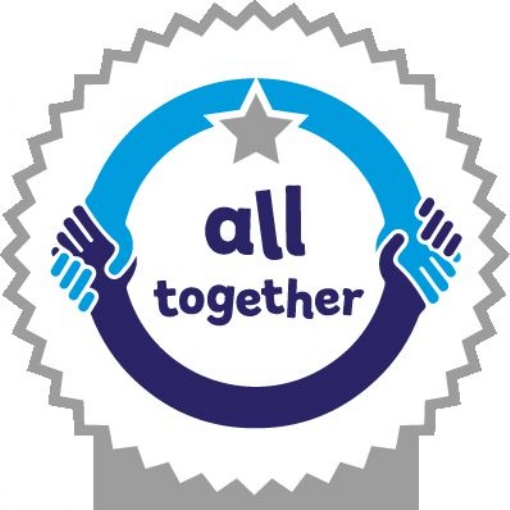 We received the fabulous news this week that we have been awarded All Together School Silver Status.
The All Together programme is the Anti-Bullying Alliance's who school anti-bullying programme for schools in England. The overall aim of the programme is to establish All Together Schools. These are schools that have evidenced their work to reduce bullying of all pupils.
A GREAT big thank you goes to Miss Baillie and Mrs Watson for all their hard work in achieving this award and for all the support they give across the school.
More information about our commitment anti-bullying can be found on our Anti-Bullying Page.