FRoGS - Friends Of GHPS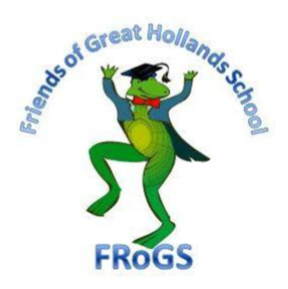 FRoGS are a small group of parents and teachers who organise events and fun things for the children to do, to help raise money for the school.
Being part of the FRoGS is not only a terrific way to help the school with fundraising and events, it is also a brilliant way to meet other parents and get to know new people.
The money we raise enables us to provide valuable additional resources, equipment and playground items for the children in response to the needs of the school.
We usually aim to have a number of events running throughout the year, including an Easter Egg Hunt, Summer Fair, Fireworks Night and Christmas events as well as themed discos each term.
We are in need of more parent volunteers to help with our events, or we will be unable to keep doing them. This will be such as shame as the children enjoy them so much.
If you would like to know more about the FRoGS, please get in touch by emailing frogspta@gmail.com, find us on facebook or pop into the school office with your contact information. We'd love to hear from you!