Reception
Welcome to the Butterflies Class Page!
Our teachers are Ms York and Miss Kriketou, supported by Mrs Griffin, Ms Sharp and Mrs Kalampaliki.
Children in Need - 13th November 2020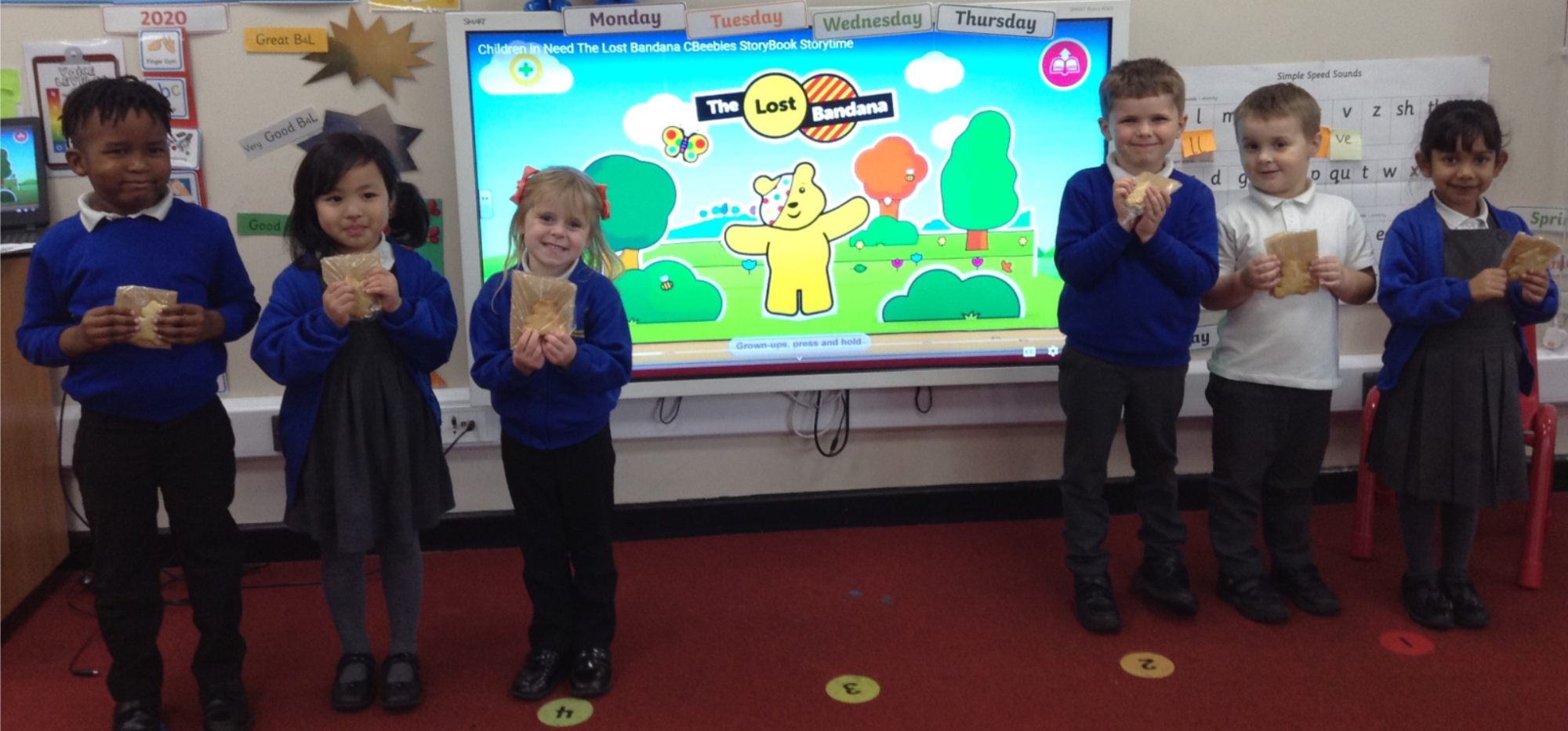 The children in Reception class have made biscuits in the shape of Pudsey the Bear, they also did some Pudsey colouring and played 'Pudsey Says' in PE this week.
Harvest Songs - 22nd October 2020
As mentioned in our newsletter this week, please see our links below to our GREAT Harvest videos.