Reception
Welcome to the Butterflies Class Page!
Our teachers are Ms York and Miss Kriketou, supported by Mrs Griffin, Ms Sharp and Mrs Kalampaliki.
Christmas Nativity Performance — December 2020
The children enjoyed performing 'Our First Nativity' and we hope you enjoyed watching the performance via the video links shared in Google Classroom.
Children in Need — November 2020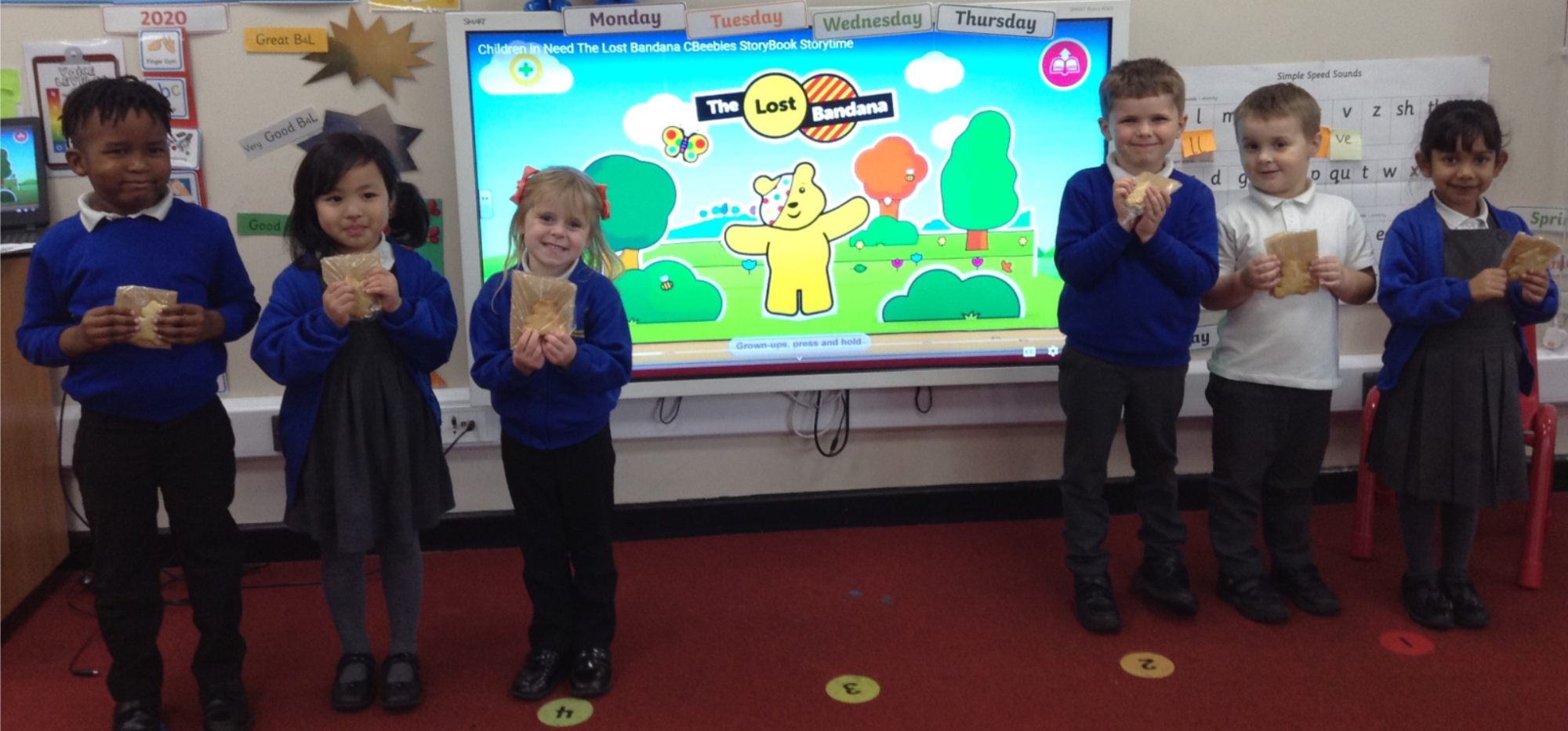 The children in Reception class made biscuits in the shape of Pudsey the Bear, they also did some Pudsey colouring and played 'Pudsey Says' in PE.
Harvest Songs — October 2020
As mentioned in our newsletter this week, please see our links below to our GREAT Harvest videos.